Citect SCADA is AVEVA's leading high-performance Supervisory Control and Data Acquisition (SCADA) software
solution for industrial process customers. Superior operational context and built-in functionalities help consolidate,
simplify and streamline control, hence empowering operators to optimise the now while designing and realising the
future they imagined  
Meeting your operational needs
Provide operators with clear information about the
process with a context aware workspace.
Alarm and Trend information with operator comments in a single view to quickly identify when and where an
incident occurred.
Advanced alarming and trending with millisecond
resolution.

Access plant and process data from outside the plant via dedicated browser clients, smart devices or even via SMS to your mobile phone
Meeting your engineering needs
The ability to engineer and modify your entire
process control system from a single location.
Flexible and targeted system engineering tools to
support your efforts to be more efficient.
Reusable and extensive object libraries with control
configuration.
Off-line simulation to reduce testing and
commissioning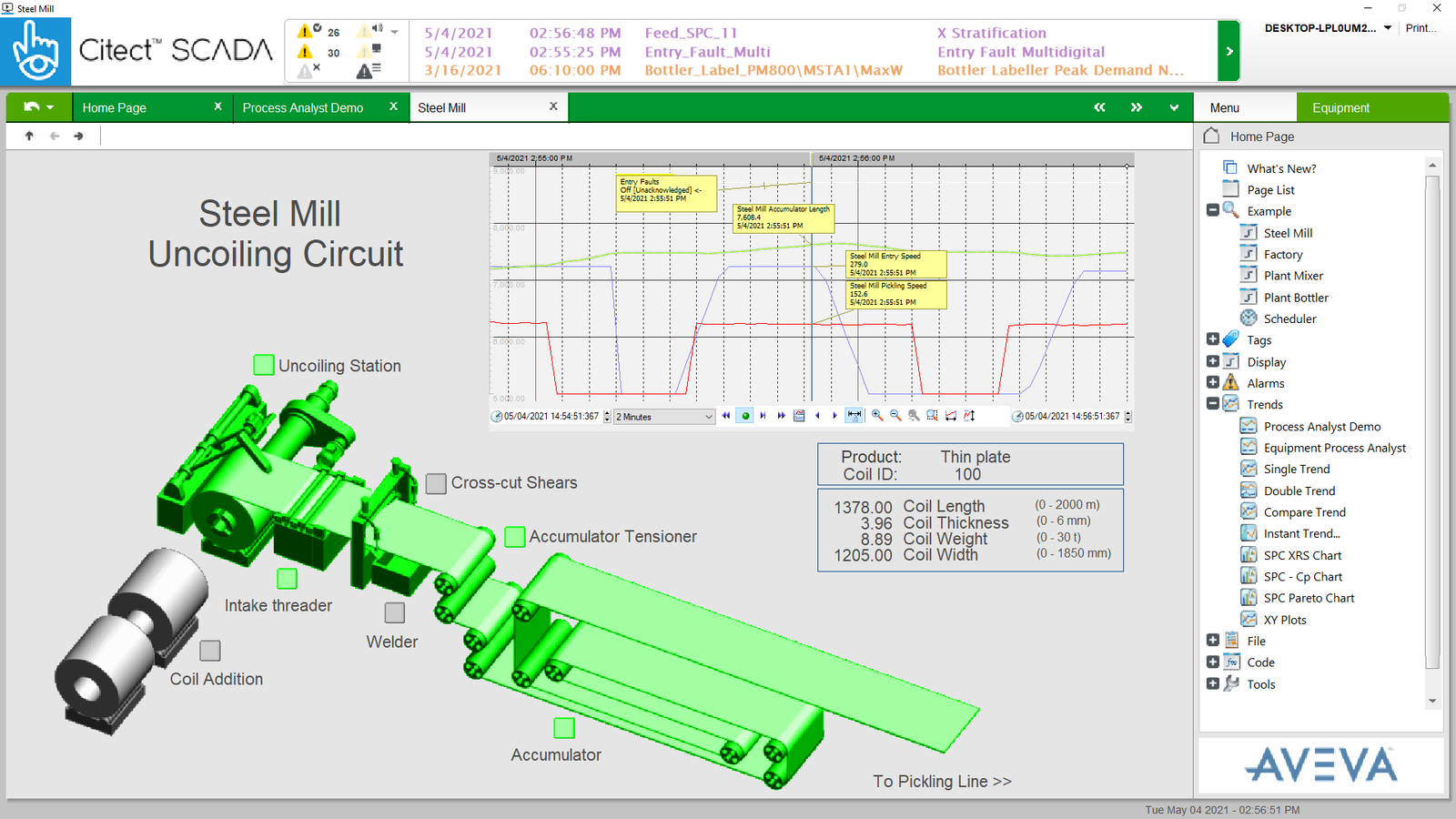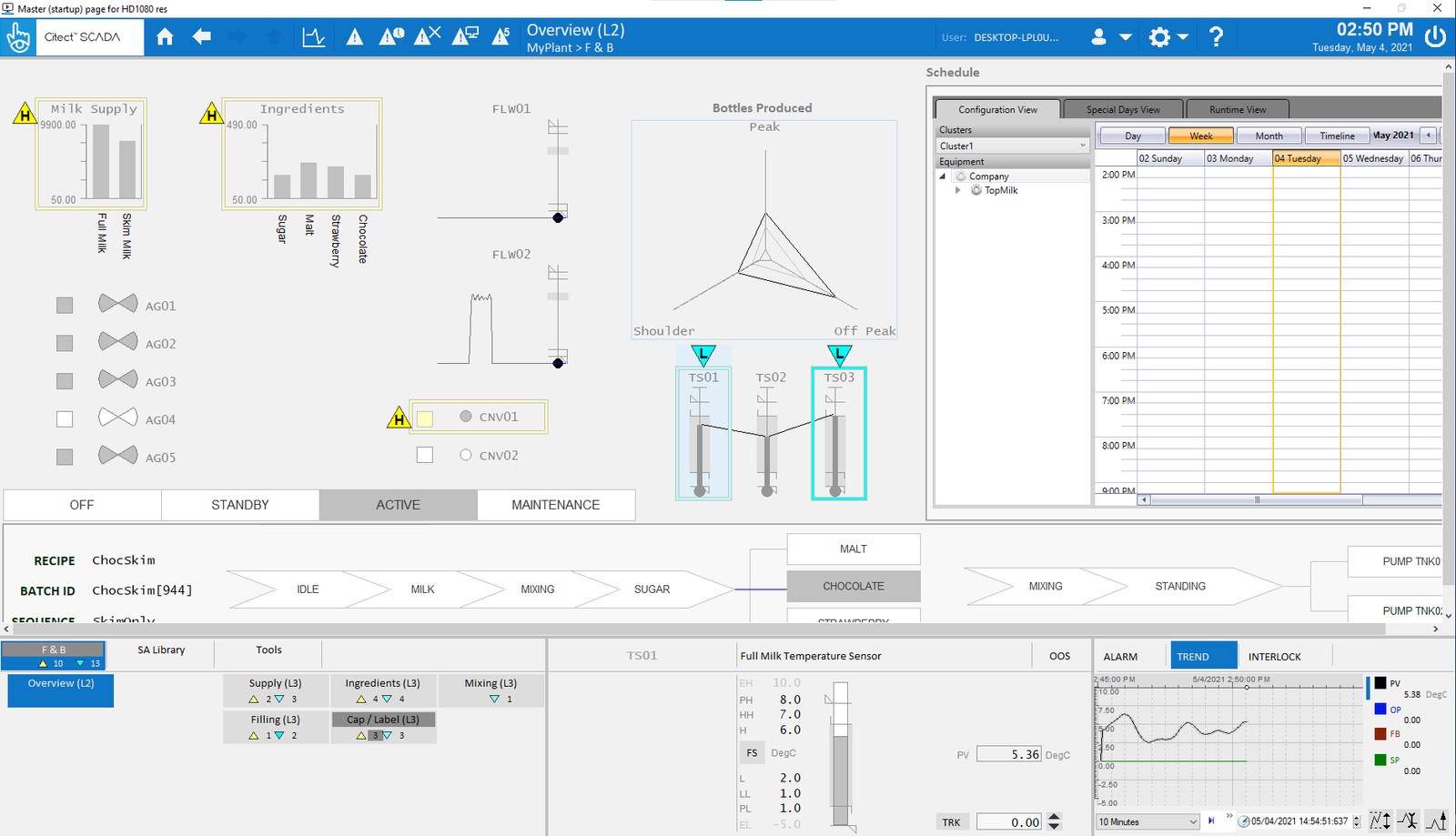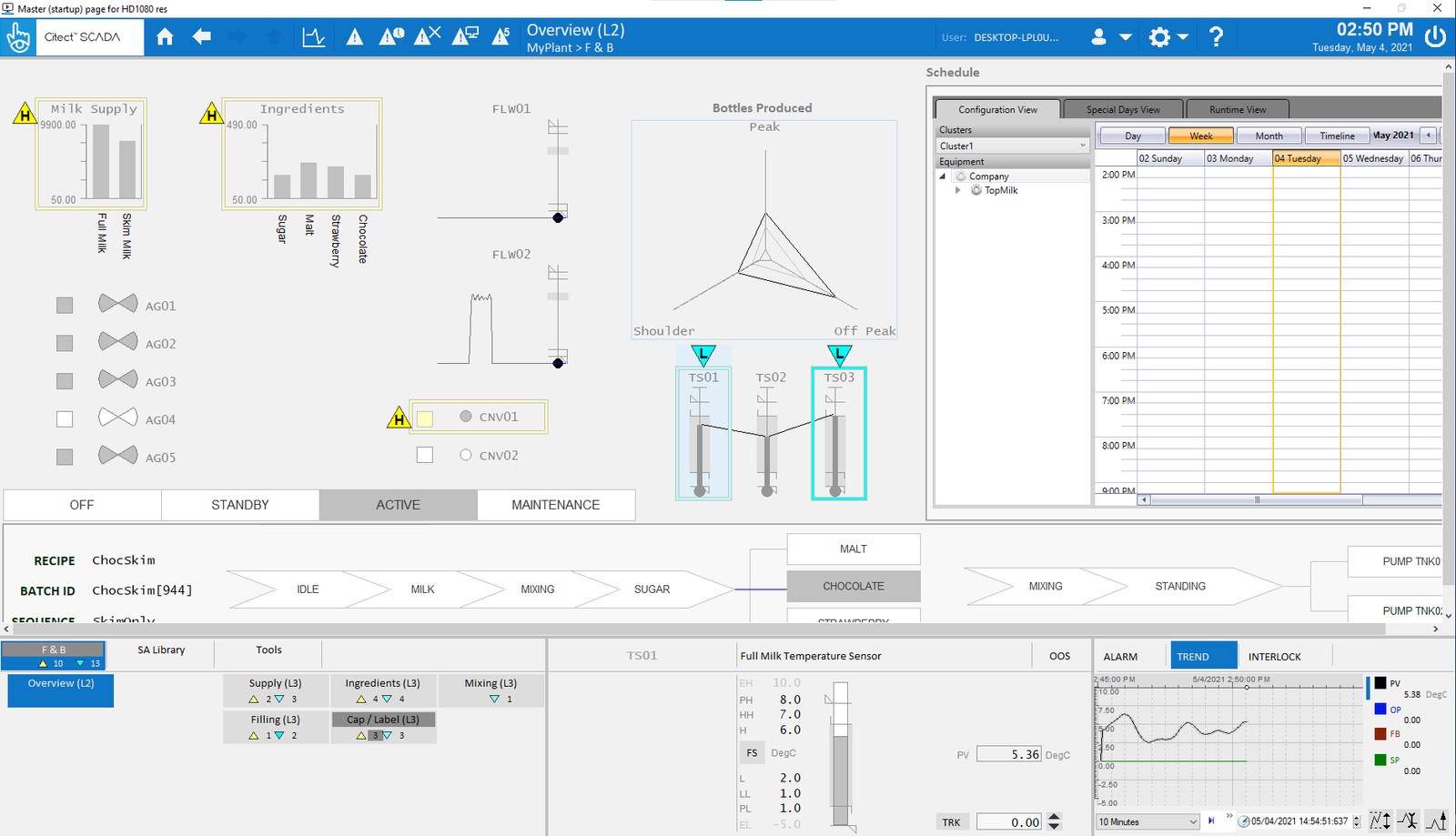 Designed from the start for true client-server architecture, Citect SCADA is the real-time system that ensures high
performance response and integrity of data. Your SCADA system, like your business, must react to changing requirements. New production lines or pressures on costs can prove challenging. Citect SCADA's client-server architecture enables you to design and redesign your system as required.  
Citect SCADA's redundancy will tolerate failure anywhere in your system with no loss of functionality, or performance. Citect SCADA supports full, hot standby configurations, providing complete I/O device redundancy. 
Scalability is the power to resize your system — up or down — without having to modify any of the existing system hardware or software. Citect SCADA's innovative scalable architecture allows your system's architecture to grow with your requirements, while preserving your initial investment.
Citect SCADA 2018 R2 incorporates the following new or modified features
Citect SCADA provides enhanced protection against external security threats by providing encrypted connections between Citect SCADA server, clients and remote CtAPI clients.
Publish Data to the Cloud via a new interface to Aveva Insight is available now. This allows data from Citect SCADA to be published to the cloud easily and securely.